Look As Young As You Feel!
Aging skin and wrinkles result from a combination of many factors. It's not just about cellular changes, collagen depletion, hormone loss, or damage caused by free radicals. Wrinkles develop from a combination of many things and how the skin wrinkles is a complex process.
Those vertical lines that appear between your brows result from muscle contractions.
When you concentrate, squint, or frown, the muscles between your brows contract, causing your skin to furrow and fold. After years of frequent contraction, those wrinkles can linger even after the muscles are at rest.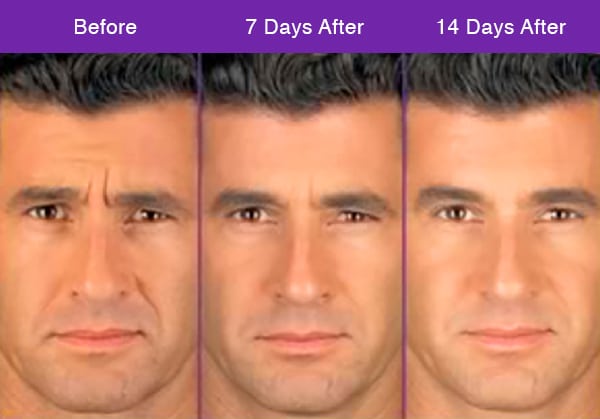 What Are The Benefits of Botox®?
Botox® is FDA-approved and has a 30-year track record for both safety and effectiveness.
There is minimal "downtime"; most patients return to their usual activities immediately following the Botox® treatment.
The procedure is non-invasive.
A Botox® treatment can be quickly performed in our office on your lunch break.
Studies have shown Botox® to be effective in reducing frown lines from 70%-80%.
Injecting Botox® into contracted forehead muscles can smooth and straighten the skin, and give you a more youthful appearance.
Botox® Cosmetic weakens the muscles responsible for squinting and crinkling of the eye area. The treatment effectively reduces or eliminates crow's feet and other wrinkles around the eyes.
Because Botox® treatments are so effective in improving moderate to severe frown lines between the brows, many patients have them as an alternative to a brow lift.
Restore Confidence And Youth With Botox®
If you feel that crowsfeet around your eyes, frown lines, facial creases, or those pesky lines on your upper lip are making you look older and not the real you…NOW you can look as good as you feel.
Give the gift of youthfulness to yourself! Botox® will help restore your confidence and your youthful appearance.
In fact researchers found that people treated with Botox® received higher scores in the areas of attractiveness, confidence, job and dating success, and generally making you look friendlier.
So, if you're not happy, with those lines, you do have options.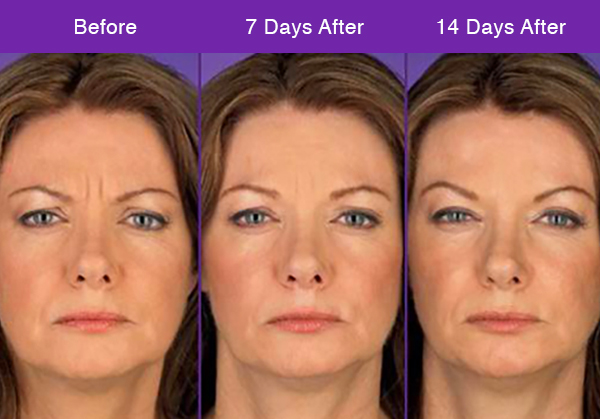 To schedule your COMPLIMNETARY COSMETIC CONSULTATION click here now, or call us at:
Brighton Office: 617.782.9250
Newton Office: 617.332.8146
Other Uses For Botox® Treatment
Although Botox® injections are most well known as a cosmetic procedure for the reduction of facial wrinkles, it is also used in the treatment of several medical conditions.
It's also been proven effective at relaxing the muscles in the jaw that cause some of the common symptoms of Bruxism, clenching and grinding of the teeth. The procedure typically provides relief within a week.
Read what our patients are saying!
"Dr Bidabadi is the goddess of dentistry. I have been been going to see her since 1990. She is meticulous, and has the deepest concern for your overall health. She takes the time to sit down and listen to your dental problems. She has the nicest, thorough and knowledgeable hygienists."
Amazing Results After Botox®!